BUMP 2015
Take a look at the great accommodations at Windmill Cove Marina, Restaurant, Bar, RV Park the home of BUMPTOBERFEST 2015.
 

Camping

RV with Full
Hook-Up:  $45/night
RV without Hook-Up:  $40/night

Tent Camping
(1 Vehicle per Site):  $25/tent/night


Cottages

#1 – Sleeps 4:  $145/night  
#2 – Sleeps 8:  $195/night  
#3 – Sleeps 8:  $195/night  
Note:

Winter rates are discounted October 1 – April 31
Some weekends and holidays are excluded
Call for details

Launching/Docking

Boat/Jet Ski
Launch:  $10/day
Overnight Dock with Electric:  $25/night

Overnight Dock withiout Electric:  $20/night

Miscellaneous

Day Use:  $10/day
Extra Vehicles:  $10/day

General Information

Reservations must be paid in full.
There is a 4 night minimum for the following weekends:

Memorial Day
4th of July
Labor Day
Some discounts will be available

$25 Cancellation Fee

Windmill Cove
Resort & Marina
7600 Windmill Cove Road
Stockton, CA 95206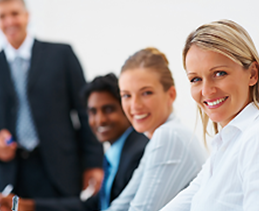 TopFlight Insurance of Modesto Ca
SOME OF THE BENEFITS YOU WILL ENJOY INCLUDE:
Same day auto insurance – normally within a few minutes
Friendly, helpful, and knowledgeable staff
Safety First tips for you and your family
Free business consultations
Discounts on car insurance rates
A member's only online resource
Discounts when you bundle
Business packages
TopFlight Insurance Services
Here at TopFlight Insurance Services, we are dedicated to you and all your different insurance needs.
We've been in the insurance industry for six years and we've won several awards. But, our most important win is making you a happy, life-long customer.
 KNOWLEDGE BASE
Choosing Your Car
We know it's often hard to figure out how to determine what type of car insurance you should get and what type of benefits roll along with it, but now it's easier than ever to determine what to get.
Taking Care of Your Business
It's hard to know just how your business needs to be insured and what you should be insuring for. But don't worry, today we're going to go over all your questions.
For mor
e information visit TopFlight Insurance at www.topflightinsurance.com
OR
TopFlight Insurance Services
901 N Carpenter Road Suite 37, Modesto, CA, United States
Phone (209) 622-4622
Fax (209) 622-4620
worldclassinsurance28@gmail.com